Geology Walk 7: Hunstanton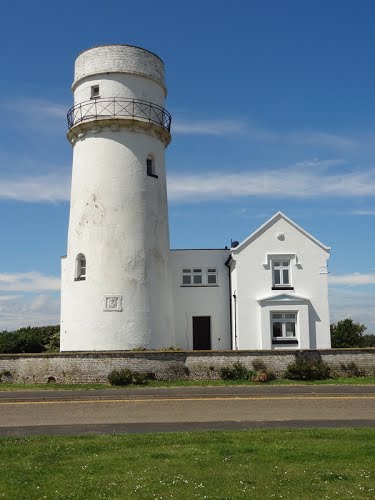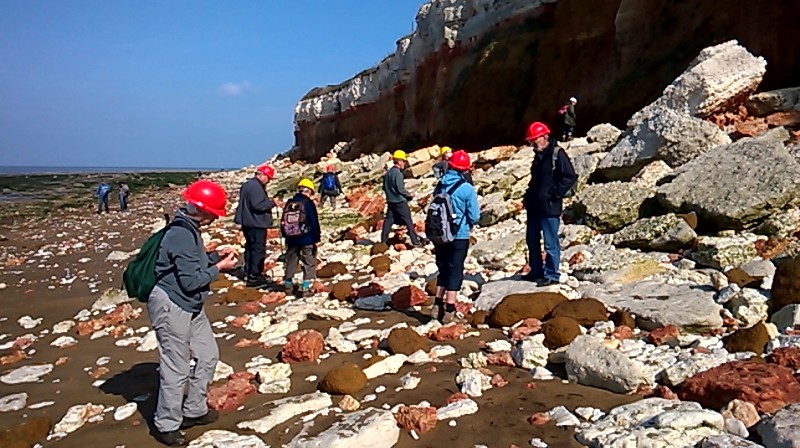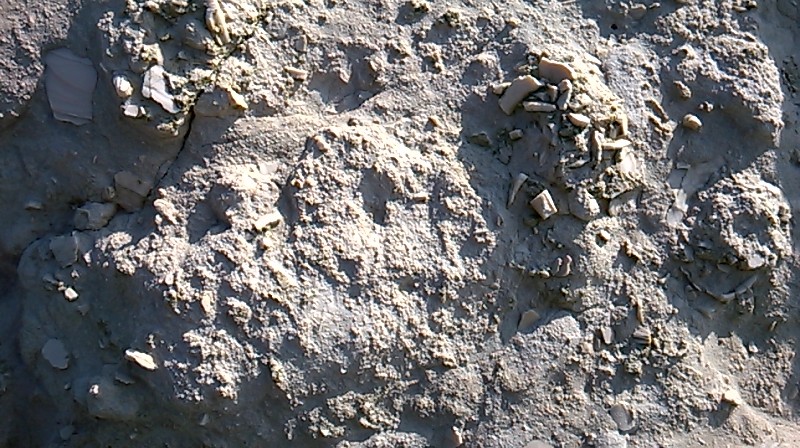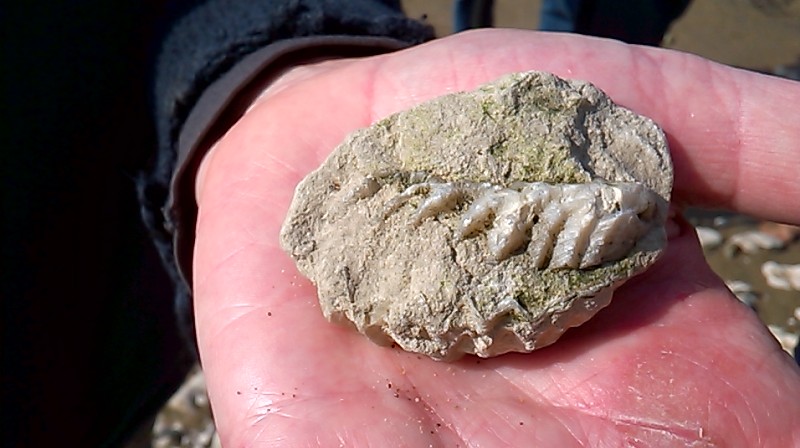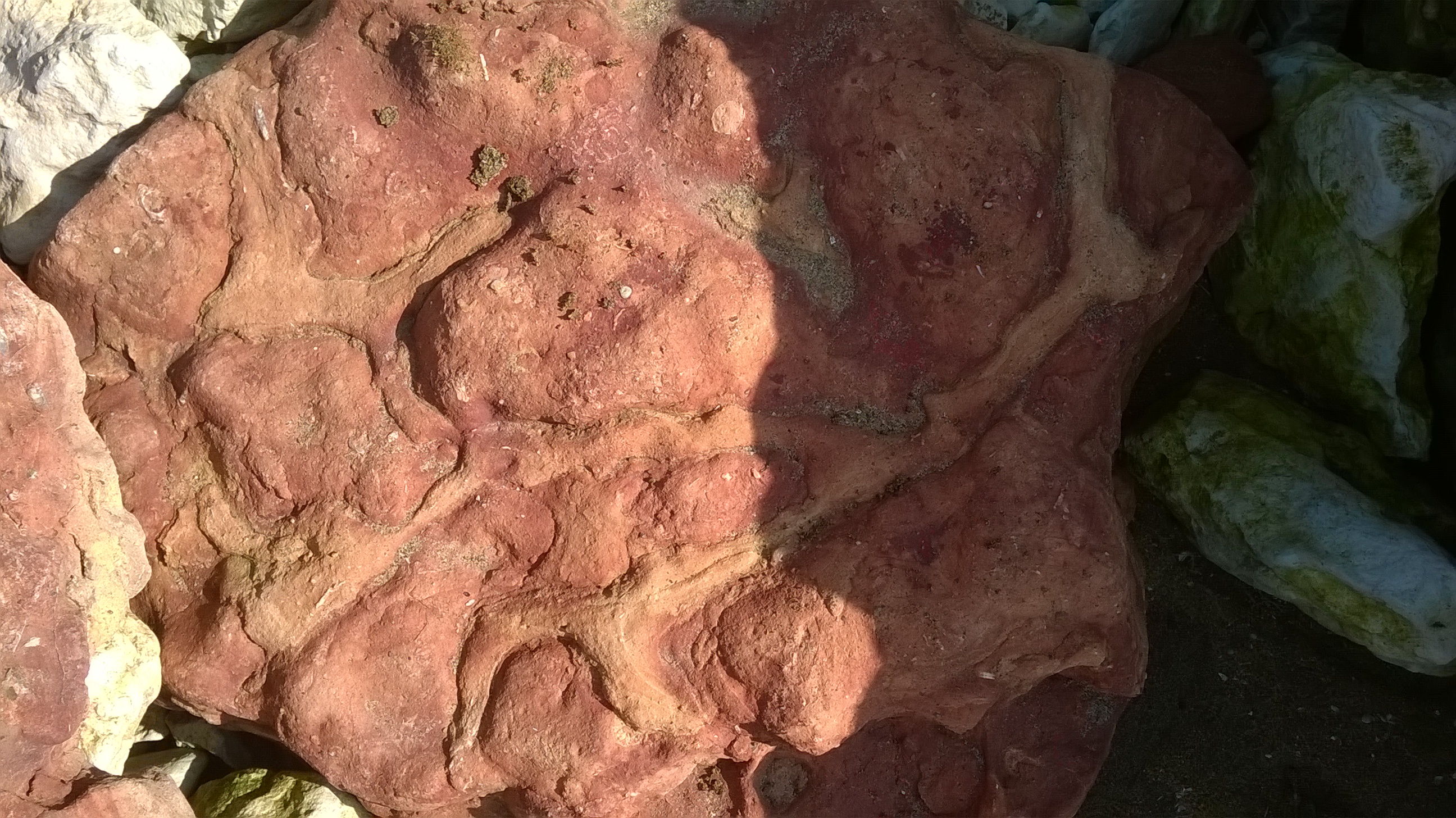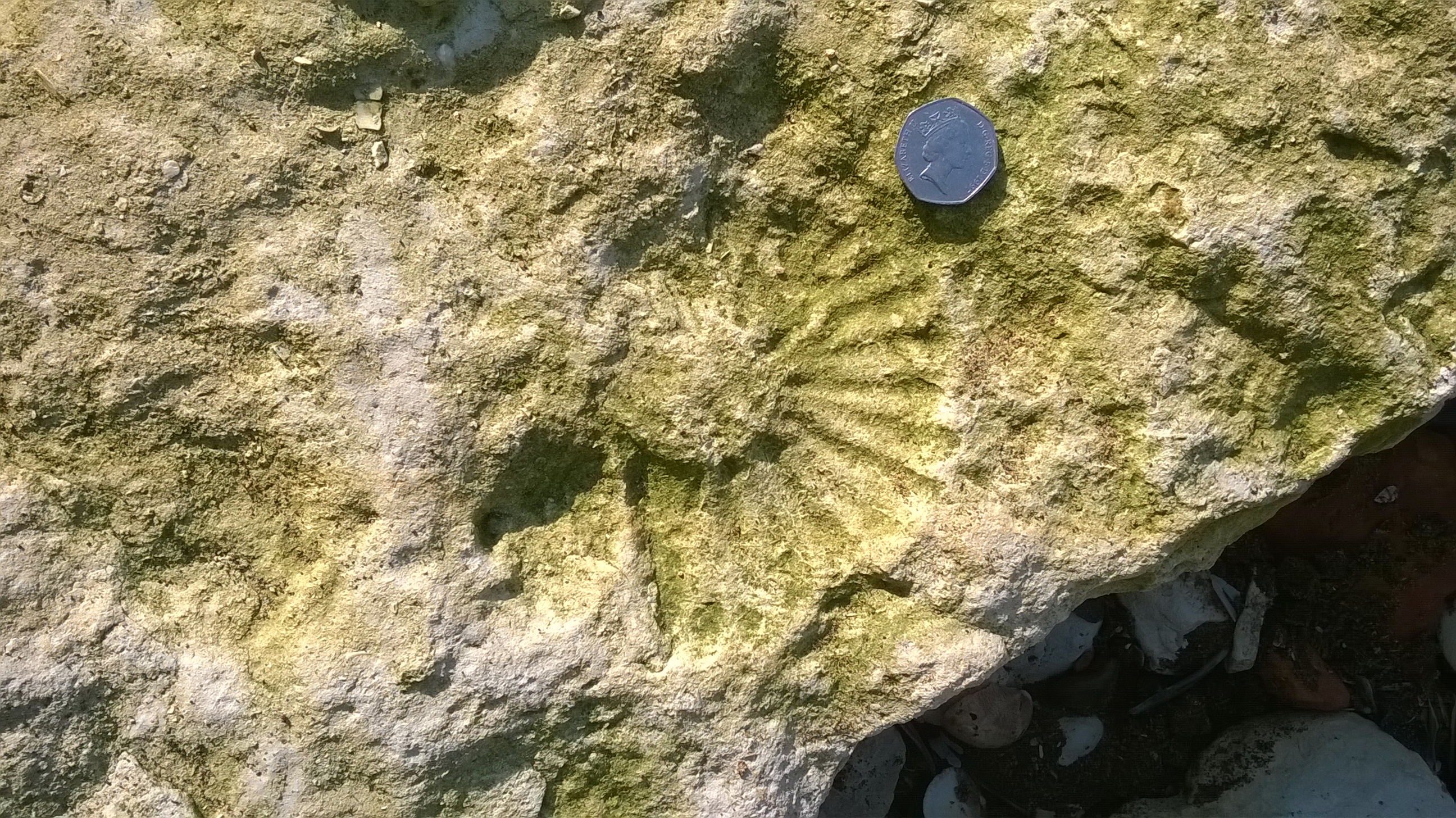 The cliffs of Hunstanton are famous for their zappy stripes, with the lowest part of the Chalk succession at the top of the cliff, underlain by the deep pink Red Rock and beneath that the brown Carstone. These are some of the oldest rocks that you can see at the surface in Norfolk and very accessible. The timescale spans the transition from Early to Late Cretaceous, when East Anglia was located in sub-tropical latitudes and the rocks are fossiliferous. The Carstone spreads across the foreshore where it is eroded into oblong mounds that are defined by the jointing pattern. Bring your hard hat if you can or else maintain a safe distance from the vertical cliff face. You don't have to be a geologist to appreciate this walk as it will be explained in non-technical terms but may wish to bring a geological hammer and chisel and some collecting vessels if you have them in order to collect any interesting fossils.
The length of the circular walk is 2.7 km.
For meeting point SEE THE SECTION BELOW. There will be a b/w handout to accompany this walk (a download in colour will be available at a link below in due course). Here is a link to the field guide for the Hunstanton section if you want a preview of the geology. Note that advice in the field guide about parking may not be the meeting point for this Geology Walk.
Geology Walks: dates for Walk 7 at Hunstanton in 2018
This date is provisional and should be confirmed when you make a booking. In the event of bad weather the leader will always turn up at the starting point.
Tickets and booking
Tickets are purchased on the day, £6.00 adults, £3.00 children (8-16) and includes a b/w handout (which you can download in colour from this site). Booking is important.

Please use the email links in the table listing above to book your place (preferred method),
or for last minute bookings call

01263 513992 (or mobile 07887 389804)

and tell us your name, the date of the walk, how many walkers and your mobile number and email address. Your mobile number is only used to contact you in case of a last minute problem.
See below for the meeting place.
Clothing
Please come adequately dressed. It's really important that you are well prepared.
The beach is rocky and wet in places, so please:
A hard hat is desirable but not essential
Safety goggles if you are using a geological hammer
Wear boots or at least very stout shoes.
Wear clothing suitable for any weather (be that rain, wind or shine), waterproofs, a hat is always a good idea and an umbrella is really cool if rain is forecast (you stay dry while all around are getting damp).
Do bring some refreshment: sweets and/or a bottle of water as the walk lasts two and a half hours or more.
Do wrap up well; some people come without adequate coats and hats. It can be chilly on the beach, even in summer and we want you to enjoy yourself, not shiver.
Dogs
I love dogs but in my experience they don't understand geology. They can get bored and there are often other dogs on the beach to get them excited. Then they bark and I can't compete, so I recommend you don't bring them.
Hunstanton meeting place
For the Hunstanton Walk the meeting point is in the pay and display car park by the ticket machine north of the Lighthouse at St Edmund's Point, Lighthouse Close, Hunstanton PE36 6EL (grid reference TF677422). Come at 1.15 for a 1.30pm start. There are toilets and a cafe at the car park. You may be able to find free parking elsewhere, it isn't compulsory to park here. We will then proceed north on foot to the beach and back around St Edmund's Point to Hunstanton Promenade. You may wish to go off for some refreshment afterwards or walk back to the car park. You will need at least 3 hours parking on the meter.