Beery Walk 8: West Runton - Roman Camp (The North Face of the Cromer Ridge)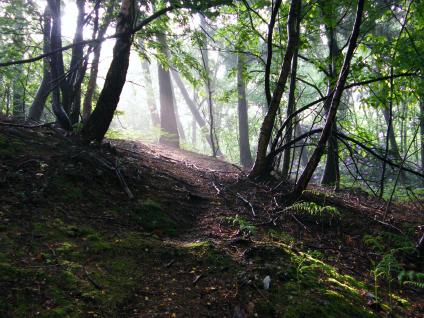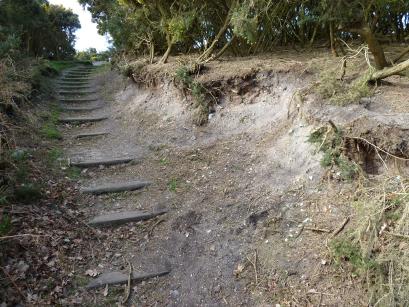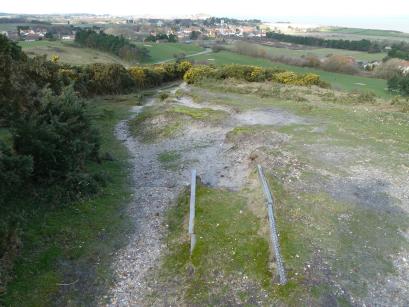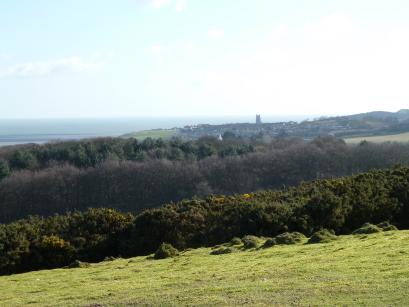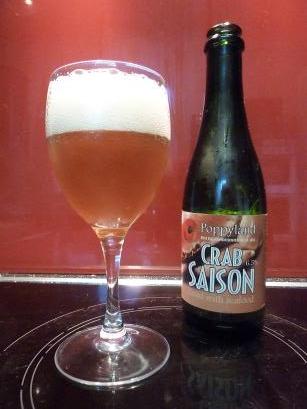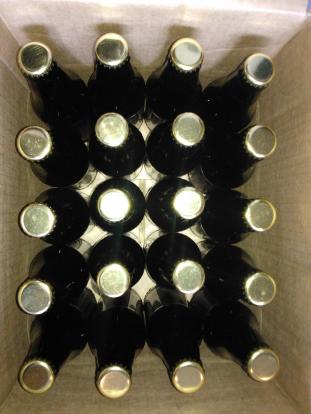 From sea-level to the top of a Norfolk Munro
Starting at sea-level we shall scale the full height of the county of Norfolk and take in many of the Norfolk Munros in a single day. Norfolk Munros, as any fool know, are mountains in Norfolk over 300 feet (91m). The Cromer Ridge is a glacial massif that dominates North Norfolk and its near vertical North Face challenges the courage and fortitude of any rambler. Geologist and microbrewer Martin Warren will attempt to lead a party of complete strangers to its summit and bring them down again safely, as friends. "That which does not kill us, makes us stronger", said Friedrich Nietzsche when he attempted this walk.
The walk is 6 kilometres (3.7 miles) and rises through 124 m (408 feet) over its course; not easy in Norfolk. Crampons and ropes will not be required. It covers a diverse range of habitat and several climatic zones. Features of this walk will include:
The Wilderness of West Runton (unexplored)
The Bittern Line Barrier Railway (twice)
Incleborough Hill viewpoint (72m)
Roman Camp and Beacon Hill (105m)
A view over Doggerland (more than 23,000 square km of unexplored landscape flooded by the North Sea over 8000 years ago)
The edge of Norfolk's Chalk Reef Marine Conservation Zone (tidal conditions permitting)
There will be beer for those who book ahead online. Samples of beer from Poppyland Microbrewery will be consumed along the way and I will tell you about the inspiration for brewing that I draw from North Norfolk's landscape.
For meeting point SEE THE SECTION BELOW. There is a b/w handout to accompany this walk (download in colour available below). Here is a link to the field guide if you want a preview of the geology. Note that advice in the field guide about parking may not be the meeting point for this Geology Walk.
Geology Walks: dates for Beery Walk 8 from West Runton to Roman Camp in 2017
This date is provisional and should be confirmed when you make a booking. In the event of bad weather the leader will always turn up at the starting point.
Tickets and booking
Tickets are paid for on the day, £15.00 drinkers, £5.00 abstainers and includes a bottle of beer and some further tasters of other beer from Poppyland Brewery. Booking is vital to comply with the licensing laws.

Please use the email links in the table listing above to book your place.
See below for the meeting place.
Clothing
Please come adequately dressed. It's really important that you are well prepared.
The paths may be muddy and wet in places, so please:
Wear boots or at least very stout shoes.
Wear clothing suitable for any weather (be that rain, wind or shine), waterproofs, a hat is always a good idea and an umbrella is really cool if rain is forecast (you stay dry while all around are getting damp).
Do bring some non-alcoholic refreshment if you wish.
Do wrap up well; some people come without adequate coats and hats. It can be chilly on the beach, even in summer and we want you to enjoy yourself, not shiver.
Inclement weather
While the walks have a really remarkable record of getting fine weather, there is always the chance of a really bad day. I work on the principal that there is no such thing as bad weather, only inadequate clothing. We can still have fun, even in the rain. But if it really is that bad we can take a vote on what to do. In the event of bad weather the leader will always turn up at the starting point.
Dogs
As we shall be moving much of the time dogs are not expected to be a problem, so you may bring well-behaved dogs. There is a road to cross and a short section of tarmac, so they will have to be on a lead at least part of the time.
West Runton meeting place
For the West Runton walks (east and west) please assemble by the shelter at the bottom of Water Lane, West Runton (grid reference TG18504313). The cafe proprietor levies a small parking charge in the season. If there is no attendant, please purchase a parking ticket at the Seaview Cafe. Come at 1.15 for a 1.30pm start.