The Northfolk Project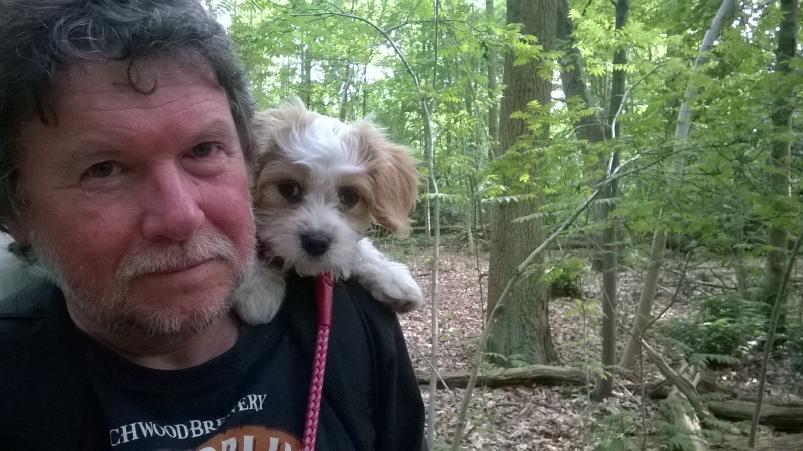 A new dawn and a new beginning. After more than 32 years with the Norfolk Museums and Archaeology Service I started doing my own thing in 2011, immersing myself in North Norfolk, its history, culture, and environment and working for the general good, whilst having some fun, making friends and to some extent making a living. My self-styled 'Northfolk Project' is simply a portfolio of things designed to amuse me and do some good. Geology has featuring pretty heavily (hence the Field Guide to North Norfolk Geology and the Geology Walks and I am also doing some research in the field, especially on the small mammals of the Pleistocene deposits and the glaciotectonics. But over the past seven years I ran the adventurous little Poppyland microbrewery which I have now sold and look forward to seeing it flourish under the new owner, Dave Cornell. I hope to write one or two books and I have joined the Sheringham Museum Textile Group in order to continue my research into the local fishermen's ganseys. See the link in the navigation. I also volunteer with the Norfolk Museums and Archaeology Service and the Norfolk Wldlife Trust from time to time and in the post-brewing phase of my retirement I am getting interested in graphic art again, which I have neglected since my twenties and may turn my attention to reconstructions of ancient environments, combining art and geology. We shall see... Suki (see above) came along in 2017 and plays a big part in my life so I try to combine geology and natural history with walking her.

Martin Warren, Cromer, Norfolk 2019
Geology Walks on Norfolk's Ice Age Coast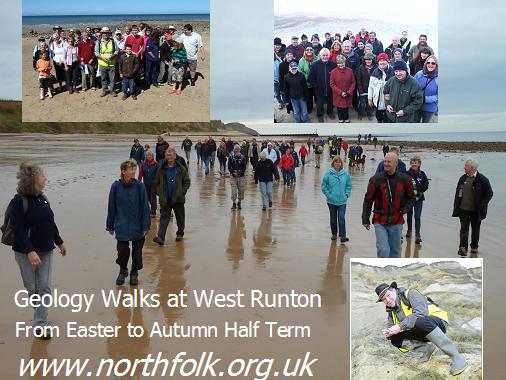 North Norfolk has fascinating geology - and archaeology - and I have established an enthusiastic following for my public 'geology walks' on the Norfolk coast over more than 30 years. They are suitable for all ages and abilities. We avoid jargon and bring the stories to life. We look at Ice Age sediments, the grave of the West Runton elephant, visit the sea bed of the Cretaceous when dinosaurs roamed the land and gaze over the flooded and forgotten country beneath the North Sea. There is so much to talk about, because every stone tells a story...
Here are some quotes from people who have been on a walk:
Hello there,
I had wanted to come on one of your geology walks for such a long time but somehow didn't get around to it. Today, I came on the walk with a friend and it was superb in every way! I so enjoyed the way you presented the information, the analogies you drew which gave me and others I am sure, a graphic picture of the way the cliffs were formed over time. Not least, the entire process seemed entirely spontaneous as it can only be when someone 'knows their stuff'. Your demonstration on the sand was well...worth a thousand words.

Your good humour, obvious enthusiasm and love of your work was infectious.......... and let's hope your brewery succeeds as much as this!!!! Well done you and .........not forgetting your wife!

Thank you.............thank you very much.
Another...
Thank you Martin for a wonderful walk at West Runton today. Geology was something that, at school, I always felt should be interesting but could never get my mind around - your talk today proved it to be the fascinating subject that I felt it must be and has fired me up to learn more! It's the best 3 pounds I've spent in a long while!
Another:
By the way, the walk and talk you gave way back in May was excellent, I have and still wax lyrical about it. No doubt I'll pitch up again, happy to hear repeated some of info that didn't necessarily sink in first time round!
And another...
Dear Martin,
Thank you again for yesterday's first class Geological Walk at West Runton. I have examined your web site and found it as interesting as the walk. The panoramic pictures of the cliff are particularly fine.
I look forward to your book and your beer!
Geology Walks in North Norfolk: dates for 2019
| | |
| --- | --- |
| Photo courtesy of Mark Rosen | |
Cromer Forest-bed Fossil Project
You can help scientists to understand more about Norfolk's geological past by participating in this project. If you find fossils on the Norfolk coast, especially those from the ice-age deposits known as the Cromer Forest-bed, they would be please to hear from you at the Norwich Castle Study Centre in Norwich.
Talks
I give illustrated talks to groups on various topics with geological and Norfolk themes:
Of Ice and Men: Norfolk's Ice Age Coast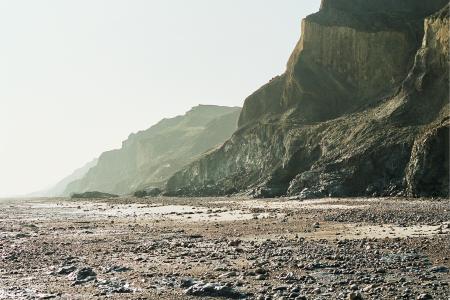 Recent research reveals many exciting secrets about the geology and archaeology of Norfolk's Ice Age Coast.
I am fully equipped with digital projection equipment and screen. Give me a call on 01263 513992 or mobile 07887 389804 or email me on martin.warren[at]talktalk.net. Charges are a fee (usually £60, £40 for talk at a licensed sales event) plus 20p per mile travel.