The Northfolk Project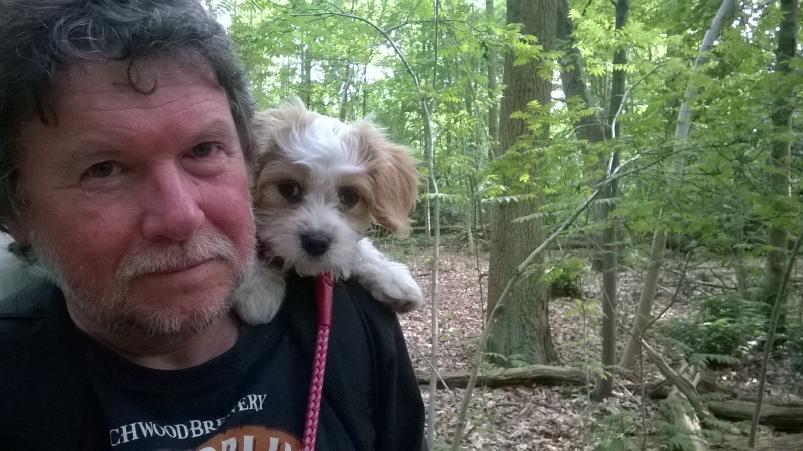 It was a new dawn and a new beginning. After more than 32 years with the Norfolk Museums and Archaeology Service I started doing my own thing in 2011, immersing myself in North Norfolk, its history, culture, and environment and working for the general good, whilst having some fun, making friends and to some extent making a living. My self-styled 'Northfolk Project' is simply a portfolio of things designed to amuse me and do some good. Geology has featuring pretty heavily (hence the Field Guide to North Norfolk Geology and the Geology Walks and I am also doing some research in the field, especially on the small mammals of the Pleistocene deposits and the glaciotectonics. From 2011 to early 2019 I ran the adventurous little Poppyland microbrewery which I have now sold and it is flourishing under the new owner, Dave Cornell. I joined the Sheringham Museum Textile Group in order to continue my research into the local fishermen's ganseys. See the link in the navigation. I also volunteer with the Norfolk Museums and Archaeology Service and the Norfolk Wildlife Trust from time to time and in the post-brewing phase of my retirement I am getting interested in graphic art again, which I have neglected since my twenties and may turn my attention to reconstructing ancient environments, combining art and geology. We shall see... Suki (see above) came along in 2017 and plays a big part in my life so I try to combine geology and natural history with walking her.
.There is always the maintenance and restoration of my home, Chesterfield Lodge. I have become a devotee of lime mortar and linseed oil paint. I can see why builders today have been lured into using cement and fast-drying alkyd paints but for me they aren't appropriate for maintenance of a Victorian house designed in the cottage orneé style by architect David Brandon RIBA, so I accept the slowness of lime and linseed but prefer the authenticity they bring and they are much more sympathetic to the building, allowing it to breath and move where cement and modern paint would crack and admit water. The latest project has been to pave the back garden in stone. It was never like that before. Beneath the aging coageinge we found bricks laid on edge and shingle. So I gentrified it by replacing the brick with Dutch pavers and the rest with random sandstone in a variety of colours and some dentritic pyrolusite (MnO2) patterns that immitate moss and give it the trade name of 'Golden Fossil'. Stef is pleased that I have finally got around to it at last. She had to wait eight years while I got the Brewery Thing out of my system.
Martin Warren, Cromer, Norfolk, 2019